Guests
Ghostly Muse
Kenzie Fields AKA Ghostly Muse is an Alumni of the Columbus College of Art & Design. She's both an illustrator and a comics creator, known for her graphic novel series FriendQuest and for her work as a recurring artist and mascot designer for the Brony Thank You Fund. She's currently working freelance on a Lovecraftian inspired card game with Steam Kitty Games and is an RPG enthusiast. You can find her at her booth selling her graphic novel, art prints, sculpted works, and doing on-the-spot commissions for anyone who's interested. She loves all things Ancient Egypt, spooky, and paranormal and will totally give you a high five if you ask for one.
Pirate Dash
T.J. Carson is the moderator of the well-known Tumblr ask blog 'Ask Pirate Dash'. He is also the moderator of 'Ask Mic Boom' and 'Marigold's Recovery'. He has been a My Little Pony fan since 2011, the early days of the brony fandom. T.J. returning to the Crystal Fair for the 5th time as a Community Guest!

Stay Tuned for information about other Guests for our upcoming events.
Rainbow Rice Balls
Lunar Shine 
Lunar Shine will be returning once again! They will have a Booth filled with plushes, games, and more!
They may have other unique items about 
Starswirl Academy
!
N'Tooz 
[center]With a unique style of prints and figures we can't wait to have this one of kind vendor!
https://www.facebook.com/CrystalFairStl/videos/1496600533767394/
[/center]
Mama's CheeseCake 
[center]Don't miss this chance to purchase unique one of kind pony items!
[/center]
Syco Kaiyore Arts
[center]An artist who draws cartoons and comics, working in both the digital and traditional medium. Main subjects include cartoon animals and MLP!
[/center]
Sapphire Designs 
A local vendor with unique handmade crafts!
My Little Leather Crafters
My Little Leathercrafters is returning once again! With unique leather pony designs , you'll leave with a one of kind item.
ValeCrochet
[center]With adorable hand made items and exclusive Crystal Fair merch
https://www.etsy.com/shop/ValeCrochet?ref=seller-platform-mcnav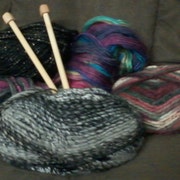 [/center]
Sora Arts 
This amazing artist is coming back with adorable things for sell. 
Check out her page for more information